Iyengar Yoga Center of Denver
Transformative yoga for the whole person
Testimonials
"........Thank-you for the encouragement and thoughtfulness..."
NANCY-STOCHERT
FINDING THE STILLNESS WITHIN
JULY 12-14
$180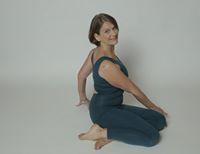 Weekend workshops with Nancy Stechert invite you to delve into a deeper understanding of relationship and connection using the body as a tool for accessing insight. She is very intuitive and likes to teach from the peripheries --fingers/hands and toes/feet-- inward. In this way she will guide you to the stillness within all of us.
Iyengar Yoga Center of Denver offers:
Traditional hatha yoga taught in the Iyengar tradition, thanks to the guiding light of BKS Iyengar
Ways to use yoga to relieve physical ailments and stress
Well trained instructors committed to providing a positive yoga experience, with well honed observation and correction skills to help create an optimal pose, including the use of props to assist learning and advance accurate alignment
No Glitz, No Glamor, It's all about the yoga!!